Houston Car Accident Attorney
What to Do in a Car Accident: Advice From a Car Accident Attorney in Houston
Getting involved in a car accident is one of the most inconvenient and scariest things that can happen to someone. With your adrenaline rushing, you may not realize that you are hurt. If you are injured, you may wonder if you need to call a Houston car accident attorney to help sort through the accident.
So, after the accident happens, what are you supposed to do?
First and foremost, make sure you take a few deep breaths and remain as calm as possible before calling to get help. If you or someone you know and love recently got into a car accident and you need help with the following steps, this article was just for you. This helpful car accident guide will cover the next steps to take and who you can contact for more information.
First Car Accident Steps to Take
After getting involved in an accident, the first step you want to take is to check for injuries. If anyone is injured, you need to immediately call 911 to get the ambulance and the police to the scene if you can do so.
Do not try to move anyone if the vehicle is turned over or on its side. When the ambulance arrives, they will stabilize the injured person's body. If you move them on your own, there is a risk that you could further harm them. If no one is injured, it is still best to call the police to get an official report of what happened in the accident.
Move to a Safer Area
If the vehicles can still drive, move them over to the shoulder of the road. Make sure to pull completely out of the way of traffic to ensure that another collision does not happen. If you have reflective emergency triangles or flares in your car, set them out to warn other vehicles about the accident. If the cars are on fire or smoking, get as far away from the car as possible.
Exchange Information
When exchanging information with the other driver, it is imperative that you do not admit fault at the scene. The auto insurance company is the only entity that can properly assess the car accident and determine fault. Police officers can provide their opinion about liability, but the auto insurance company's liability adjuster will be able to decide on the final liability.
When exchanging information, be sure to get the other driver's first name and insurance information.
Other things to gather at the scene:
Phone numbers of everyone involved
Addresses of everyone involved
Who was injured
Police report number
Police officer's name, badge number, and contact number
Photos of damages
Photos of where the accident took place
If you can, take a video of the accident scene. This will provide your insurance company with a better look at the entire accident scene.
If you have a dashcam on your vehicle, be sure to get that information for your adjuster as well. This will help them determine who is liable for the accident.
Take a Look at Your Insurance Coverage
You may have collision, comprehensive, and third-party liability coverages on your insurance policy. Assuming that the other driver is at fault for the accident and they have an active insurance policy, their third-party liability coverages will take care of you and your vehicle.
Bodily Injury Liability Coverage
Bodily injury coverages pay for injuries caused to a third party. In this case, assuming the other party is at-fault, these coverages will take care of your injuries.
The state-required minimum in Texas is $30,000 per person, $60,000 per occurrence. This means that the policy will only pay up to $30,000 per person for medical bills, and the max the policy will pay for that accident is $60,000.
Property Damage Liability Coverage
Property damage coverage will take care of the damages to your vehicle. Again, assuming the other party is liable, their insurance policy will cover your car's damages up to their policy limit.
In Texas, the state-required minimum is $25,000. You won't have to pay anything out of pocket.
The other driver's insurance policy should take care of your damages. The other insurance company will set one up for you under this policy coverage if you need a rental vehicle.
Collision and Comprehensive Coverage
Collision and comprehensive coverage are considered first-party coverages, and they only apply to your vehicle. These two coverages typically come with a deductible which you must pay when your car is done being repaired. If you were to get into an accident with another person or object, you could use collision coverage to care for your car's damages.
Comprehensive coverage only kicks in if you have an accident with an animal or if your vehicle gets damaged by an "Act of God." This includes fire, hail, flood, or hitting a deer crossing the road. Keep in mind that if you did get into an accident with someone else and your car caught on fire after the fact, your collision coverage would cover the damages.
The Other Driver Is Uninsured
If the other driver is uninsured, which is not uncommon in Houston, you can use your uninsured motorist coverage on your policy if you have it. This coverage typically carries a $250 deductible and includes a rental vehicle.
Just because the other driver doesn't have an active insurance policy does not mean they are off the hook. Your insurance company or your Houston car accident attorney will go after them to recoup what you paid to fix your car.
File a Claim
With the other driver's information in hand, you will want to reach out to their insurance company to make a claim. The insurance company will ask you for your personal information and about what happened in the accident.
If you are the first to create the claim, you will have to wait for the auto insurance adjuster to call their insured to get a statement. They cannot move their claims process forward until they have that statement or a police report stating what happened in the accident.
If you think that you want to hire a car accident lawyer, you will want to hold off on calling the other insurance company. Your attorney will want to preserve the vehicle and take your statement first before reaching out to the auto insurance company. They will also handle the entire claims process on your behalf.
Should I Hire a Car Accident Attorney in Houston?
You technically don't have to hire a car accident attorney after getting involved in an accident, but you can if you want to. Hiring an attorney to handle your car accident claim comes with a slue of benefits, including the possibility of receiving a higher settlement amount for your injuries and damages.
Communicate With Insurance Companies
As mentioned earlier, when you work with a reputable attorney, they will handle filing a claim and taking care of the entire claims process.
If you've already filed a claim with an auto insurance company before, you are probably already aware of how time-consuming and exhausting it is to provide them with all the accident details and personal contact information. Having your attorney reach out to the other insurance company can also protect you from saying things that make you at fault, even if you aren't at fault for the accident.
Builds a Strong Case
When you hire an attorney, they will take care of the legwork needed to build a strong case against the other driver and their insurance company. Your attorney and their team will assess the accident scene, gather police reports on your behalf, and check to see if there is available footage of the accident.
If you are injured in the accident, your attorney will also organize your medical bills and records so you won't have to. Auto insurance companies need a lot of medical paperwork to be able to correctly figure out how much to pay you as a settlement. Gathering all those documents can take a lot of your time, so it is best to leave that to the professionals.
Excellent Negotiators
Insurance companies may act like they have your best interest in mind when paying a fair settlement for your injuries, but that is not true. At the end of the day, insurance companies are businesses that must protect their bottom line and only pay what they believe they owe.
Who are they to put a price tag on your pain and suffering? How could they possibly understand how much to compensate you, especially if you suffered severe injuries?
Insurance adjusters are trained to prey on your emotions to get you to take their lowest offer. They know that you are in pain, and you want to get this over with.
They also want to close out their claims and move on to the next one. Your well-experienced personal injury attorney knows about these tactics, and they know how to negotiate around them.
They Offer Objectivity
You're already upset, hurt, and trying to get your life back in order. Can you trust yourself to make the right decision when dealing with an auto insurance company?
Personal injury attorneys deal with these types of claims daily, and they don't have the same feelings attached to the case. Your attorney understands that you need to heal and focus on getting your life back. They have the resources to handle your case properly so you can get back to what is important in your life.
Faster Compensation
If you don't have a personal injury attorney, you will have to wait until you finish treatment before you can seek compensation for your injuries. Depending on how severe your injuries are, they could take months, if not years, to completely recover.
What about future medical bills that you may have to pay? Future wages?
Other personal expenses? Qualified personal injury attorneys that have dealt with cases similar to yours know what to claim on your behalf, so you get the most compensation possible.
Are Car Accident Attorneys in Houston Expensive?
Contrary to popular belief, hiring a car accident attorney in Houston is not expensive, especially if they work based on a contingency fee. Some attorneys require payment upfront, but most reputable attorneys work on a contingency fee. This means that unless you win, your attorney will not receive any payment.
How to Hire a Car Accident Attorney
When looking for a car accident attorney, it is best not to pick the first person that pops up on your Google search. Instead, you may want to reach out to friends and family to see if they have any recommendations.
What Are Their Ratings?
You can utilize websites like the Better Business Bureau or Google to see what other clients have said about working with them. Did they have quick response times? How are their staff members?
What was the overall experience? Although you can find a good bit of information online, the only way to know if the attorney is a good fit for you is to call them.
Protect Your Best Interest Today
Car accidents are experiences that can leave you with lasting damages and emotional turmoil. It's hard to go through the claims process with a clear head, especially if you are hurt or don't have a car to use to run your daily errands.
If you suffered injuries from a recent car accident, you might want to reach out to a respected Houston car accident attorney to take care of the entire process on your behalf. Contact us now for a free, no-obligation case evaluation today! Our team is ready to assist you and get you back on your feet.
Car Accident
Car Accidents, especially fatal ones, are the worst kind of accident to experience. The feeling of not knowing how hurt you are or not being sure of what to do next can be really depressing. The most difficult part is paying the bills for the treatment.
The expenses involved in paying car accident bills are most times overwhelming, especially if the injuries were sustained in the course of the accident are severe.
If the car accident is the fault of the other party's negligence, you can file for a car accident claim. A car accident lawyer can help you get adequate compensation.
Coping with a fatal car wreck's physical and emotional impact can be so traumatic and depressing and taxing on your lifestyle. Paying the exorbitant medical bills, especially knowing the accident was caused by the other party's carelessness, will make the situation really annoying. Why not get a Houston car accident attorney to help you determine if you have a case and assist you in giving you the compensation you deserve if there is a case?
Need a Houston car accident attorney? Then you have arrived at the right car accident attorney website. Just tell us how the accident happened, then we will determine if you have the right to a car accident compensation claim. If the accident is due to the other party's carelessness, then you have a case. We will help negotiate a good settlement for the damages and injuries caused by the accident.
If the car accident resulted in the wrongful death of your loved one, we could help you get financial compensation for your loss.
How We Operate
At The Morgan Legal Group, we help our car accident victims legal services:
Distracted driving accidents
Pedestrian accidents
Drunk driving accidents
Truck accidents
Fatal car accidents
Car Accidents that lead to Wrongful Death
Hit and Run Accidents
Failure to Yield Accidents
Accidents Caused by Mechanical Malfunctions
Accidents Caused by Road Hazards
Once you hire us for your car accident lawsuit, we first investigate your claims to ensure that they are correct. Once we confirm that you have a eligible car accident case, we proceed to take the necessary steps to ensure that you get compensated for the damages caused.
A car accident is one of the most dreaded occurrences in life as it may end in loss of life or severe injuries, injuries that the victim may never recover from. So whenever we have a car accident case in Houston, TX, we take it really personal on our clients behalf, first considering the dangers it may or have already caused and the pain involved.
Do I still need to hire a car accident lawyer when I have insurance?
This is one of the most asked questions; the answer to the question is yes. You still need to hire a car accident attorney for maximum compensation for your damages.
With The Morgan Legal Group handling your case, you can rest assured that there will definitely be a positive outcome. We have a unique way of handling such cases, and we have set some tailored strategies on how to produce a positive outcome.
Need a qualified Houston car accident attorney? Give us a call today!
10 Questions to Ask When Hiring a Car Wreck Attorney In Houston
There are currently over 51,000 personal injury law firms employing over 146,000 professionals in the US, but it is important to note that not every personal injury attorney has car accident case experience. It's necessary to find a Houston car wreck lawyer that citizens trust. Otherwise, car accident victims might struggle to fight for the compensation needed to cover their medical bills and other losses in Houston Texas.
Here are the 10 questions you'll want to ask before hiring a Houston car accident lawyer. Asking these questions can help you find the best Houston car accident lawyer. Their experience and expertise can help maximize your car accident claim winnings. Start your search for Houston car accident lawyers by asking these questions today in Houston Texas.
Schedule your FREE Houston Texas consultation with us!
1. How Long Have They Worked as a Car Accident Lawyer?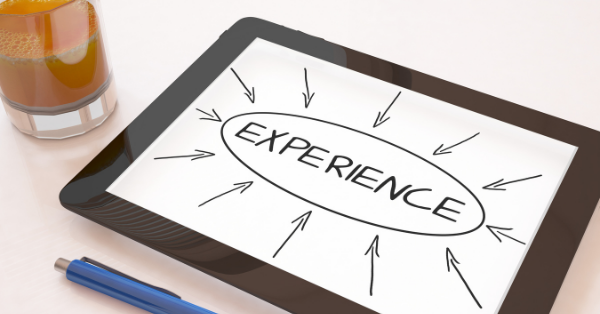 First, begin developing a list of Houston car accident lawyers to choose from by turning to your inner circle and not your car insurance company. Ask your friends and family members if they've turned into a personal injury law firm after a car accident. With their help, you can find Houston car accident lawyers that residents know and trust.
Before hiring, determine how long each car accident lawyer has worked with car accidents. Check their biography to learn about their professional history with Houston car accidents to obtain the number of car accidents cases they've handled within that time.
Finding an experienced car accident attorney with years of hands-on encounters can help you feel confident in their abilities. If they only recently passed the bar, remove them from your list. An experienced car accident attorney can rely on their previous experience to strengthen your car accidents case and maximize your car accident claim winnings in Houston Texas.
Take the time to ask local residents about their personal experiences working with each Houston car accident lawyer. Consider creating a list of questions you want to ask beforehand. For example, you might want to ask these questions about the referred car accident lawyer:
Area of expertise.
Professionalism.
Experience of handling car accidents cases in Houston TX.
Track record of winning car accidents cases in Houston TX.
Skill set to win car accident cases.
Professional connections in Houston TX, including with other driver's insurance company.
Ask each friend about the outcome of their car accidents case, too. Was the car accident lawyer able to accomplish their goals? Were they satisfied with the car accident claim obtained?
If you're unable to develop a list of Houston car accident lawyers from referrals, that's okay. Check your local bar association website instead. You can also check The Morgan Legal Group directory.
Schedule your FREE consultation with us!
2. How Long Have They Specialized?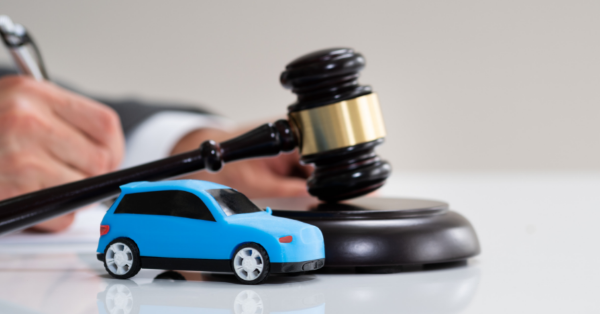 It's not enough to find a personal injury lawyer with years of general experience. Personal injury lawyers handle a mix of different cases including auto accidents, medical malpractice, slip and falls, wrongful deaths, premise liability, and product liability. You can even further break auto accident cases into different categories. A Houston auto accident attorney might also handle car, bike, motorcycle, truck, and pedestrian accidents.
Before hiring a Houston car accident lawyer, think about the details of your car accident cases and car accident victims. Find Houston car accident lawyers with experience relevant to your needs. A Houston car accident lawyer who falls under the right specialty will understand the laws and procedures in Houston TX that could impact your lawsuit. Consider how many common car accident injuries cases they've handled over the years.
About 24.8 million people have to receive medical treatment due to a personal injury each year resulting in a staggering amount of medical expenses and medical bills. Experienced Houston car accident lawyers with relevant experience will have a better understanding of common car accident injuries. They can discuss your car accident injuries to prove how car accidents can impact the victims' quality of life and future. Then, they can help you fight for the full amount of car accident claim you're due. With their help, you can cover your medical bills and other losses caused by the car accident.
Schedule your FREE consultation with us!
3. Do They Have Courtroom Experience?
Remember, you need to find a Houston car accident attorney with experience relevant to your needs. Unfortunately, you can't predict whether or not a case will go to court. Make sure each Houston car accident attorney on your list has years of courtroom experience related to car accidents happening in Houston TX.
How many car accidents cases like yours have gone to court in the past? How many of those car accidents cases did they settle out of court instead?
Finding a Houston car accident attorney with courtroom experience can help you prepare for any situation. If you find Houston car accident lawyers who prefers to settle out of court, keep searching. It's possible the car accident attorney is nervous arguing in front of a judge and jury. A nervous car accident attorney might accept a lowball offer to avoid taking your car accidents case to court.
During your consultation appointment, pay attention to how the car accident attorney speaks and holds themselves. Are they confident? Consider if they have strong communication skills as well. If your car accidents case goes to court, you'll want a Houston car accident attorney who can speak with confidence in front of the judge and jury. After all, they'll need to speak on your behalf. If their communication skills seem lacking, choose a different Houston car accident attorney.
Schedule your FREE consultation with us!
4. What's Their Success Rate?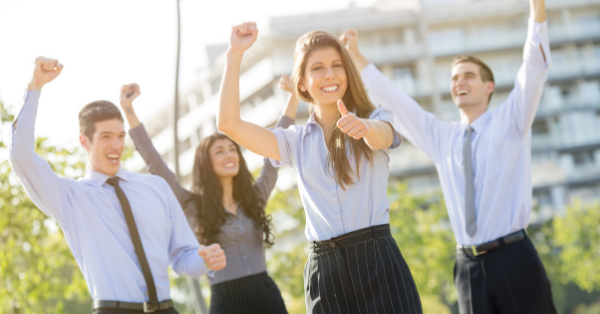 Trustworthy Houston car accident attorneys have a strong success rate. Ask each car accident attorney how many car accidents cases they've handled overall. Then, determine how many of those car accidents cases they've won versus lost. Ask about the car accidents cases that are similar to your circumstances, too. Make sure they've handled similar car accident cases recently. Then, ask about their track record for those car accidents cases.
Consider how much car accident settlement the car accident attorney was able to win for each lawsuit as well. Finding a car accident attorney with a strong success rate can help you feel more confident in their abilities. They'll likely have an easier time accomplishing your goals. If they've struggled to win cases like yours in the past, they might drop the ball when handling your lawsuit, too.
5. Who Will Work Your Car Accident Case?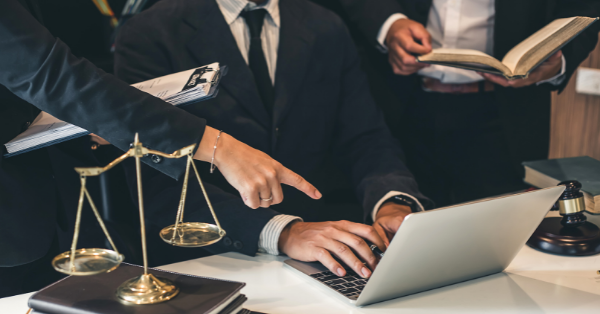 During your consultation appointment with each car accident attorney, determine exactly who will assist with your legal representation. Sometimes, the car accident attorney you speak with initially will hand your case off to someone else at the law firm. Make sure they won't hand your case off to an inexperienced car accident attorney or worse, paralegal. Instead, determine exactly who will work on your legal team and handle your case.
6. What Organizations Do They Belong To?

Ask each Houston auto accident attorney if they're licensed to practice law in Houston TX. Make sure their license is up-to-date by checking your local bar association website. Otherwise, ask if they belong to any other organizations. Look for active members of national associations. For example, they might belong to a personal injury law group or trial advocacy group. These organizations could strengthen the personal injury lawyer's expertise. They might know about laws, trial strategies, and techniques that can benefit your car crash case. Try to find Houston car accident lawyers who are members of the American Association for Justice.
7. How Many Current Cases Are They Handling?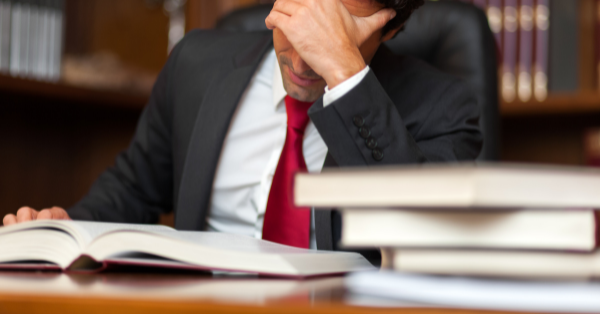 Before hiring a Houston car crash lawyer, ask each of them how many cases they're currently handling. If they have a heavy workload, they might not have time to dedicate to your car crash case. Instead, choose Houston car accident lawyers who can dedicate time and attention to your lawsuit. Otherwise, they might miss important deadlines or struggle to prepare beforehand.
Remember, there's also the chance they'll hand your case off to someone else if they're too busy.
8. Can They Provide References?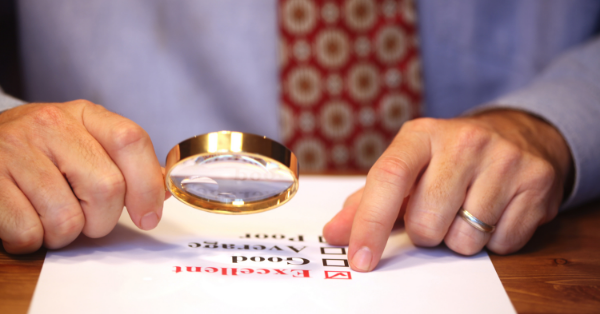 If you want to find Houston car accident lawyers that people know and trust, ask for references and reviews. Try to speak with at least three of the lawyer's most recent clients. If you can, talk to their recent Houston car crash clients specifically.
Ask each car crash client about their experience working with the attorney. Were they satisfied with the services and car accident claim they received? Ask if they encountered any problems while working with the attorney. If they did, ask if the lawyer strived to fix the problem. Speaking with other clients can help you find reliable Houston car accident lawyers. Choosing someone with a strong reputation can give you peace of mind.
Make sure to check online for reviews, too. You can check The Morgan Legal Group directory. Look for reviews on their Google Business profile as well. If you see an abundance of negative reviews, scratch those Houston car accident lawyers from your list.
Schedule your FREE consultation with us!
9. How Much Compensation Can You Expect?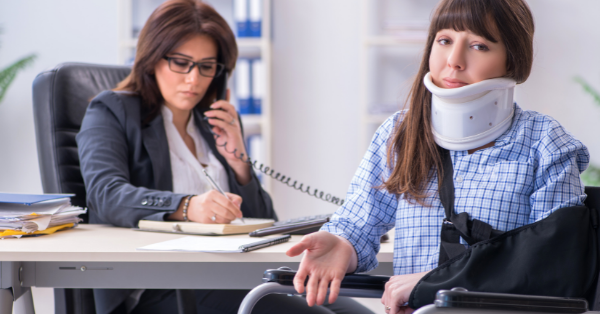 About six million car accidents happen in the US every year, including in Houston Texas. Over ninety people die every day as car accident victims. Meanwhile, about three million people are injured, with two million people sustaining permanent serious injuries because of a negligent driver. About 72% of cases cause property damages, too.
The details of your accident report can impact how much you're able to receive from your lawsuit. During your free consultation with our Houston car accident lawyers, discuss the details surrounding the accident scene. Then, ask these Houston car accident lawyers how they would proceed to obtain a car accident settlement.
Find car accident lawyers with an analytical mindset who can use the details of your accident report to determine the best course of action. Then, ask them how much you might win from your case.
Don't choose car accident lawyers who gives you a guarantee. They can't predict the outcome of your case. Instead, they should be able to look at your serious injuries, lost wages, and property damage to get an estimate of your losses.
10. What Fee Structure Do They Use?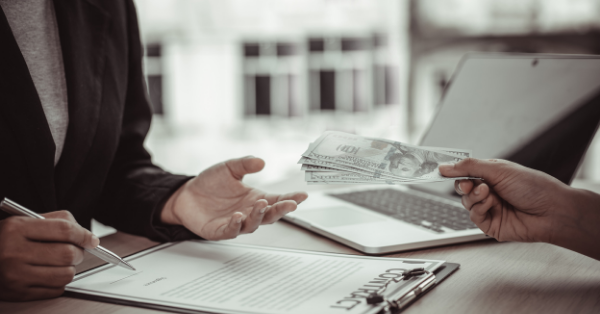 Finally, ask each Houston car accident lawyer about their fee structure. Try finding car accident attorneys who work on a contingency fee basis. They'll only expect payment if they win your Houston car wreck lawsuit. Contingency fee basis means even if they win, you'll only pay them a percentage of your winnings. Ask each lawyer for a copy of their contract, then review your notes to make an informed final choice.
Take the time to ask these 10 questions before choosing a Houston car accident lawyer. Asking these questions can help you find a capable, experienced legal representation that can improve the outcome of your Houston car wreck case. With the help of an experienced car accident lawyer, you can fight for the auto accident claim and compensation you need to cover your medical expenses when car accidents occur.
Schedule your FREE consultation with us!
Find the Best Houston Car Accident Lawyer with The Morgan Legal Group
The right Houston car accident lawyer can help you maximize the compensation you are eligible to receive after a car crash. If you have any questions, feel free to schedule a free consultation with us. Our auto accident attorney team will be more than happy to discuss the process and ways to find the best Houston auto accident attorney.
Want to discuss your car accident with a member of our experienced auto accident attorney team? We're here to help.Houston car wreck lawyers in our law firm experience fighting other driver's insurance company for our clients. In these complex, high-value cases, we fight for clients' rights and interests. Although an insurance company may initially seem to want to settle quickly, the insurance company knows that settling for less than the full amount is not always a good idea. In addition, the insurance company may have a legal team on retainer to protect their own interests. In many cases, an auto accident attorney is the only way to hold the negligent driver accountable for the auto accidents.
A successful lawsuit will begin by gathering evidence that proves the accountability of the negligent driver. Missing details or deadlines can negatively impact a claim. Our car accident law firm will carefully document all car crash victims' losses and retain evidence to back up their insurance claim, including health insurance. This may include paying for expert witness testimony to back up their claim. Regardless of the circumstances of the accident, an attorney with The Morgan Legal Group will work tirelessly to obtain the maximum amount of compensation possible.
After an accident, the Insurance Adjuster will often attempt to minimize your insurance claim and offer you less than what you are owed. This can lead to frustrating negotiations and delays in receiving a fair personal injury settlement. You should seek the help of a Houston auto accident lawyer who can effectively negotiate with insurance adjusters and pursue the maximum compensation for your personal injury. When you hire a Houston auto accident lawyer, you can rest assured that your health and well-being are the top priorities.
We Offer a Free Initial Consultation
The most important part of your initial consultation is diagnosing the problem and determining the impact of it. This is critical because we want to help you figure out how you can utilize our assistance. The free consultation is a great opportunity to get to know your potential Houston auto accident attorneys. This will help you get to know our team and law firm before you decide to pay for any session. If you're interested in working with our Houston auto accident lawyer team, consider using a free consultation to learn more about our approach on Texas car accident cases. It can also help you find the right fit for your particular needs. So, don't be shy!
We Care for Your Rights
In addition to assisting you with the claims process, a Houston car accidents lawyer can also help protect your rights and advocate on your behalf. The first objective witness in your claim will likely be your doctor, who will explain how your injuries relate to the car accident and how they affect your life. In addition to medical records, they are critical evidence that shows how you suffered injuries and how long it took you to recover. Additionally, safety is vital during Houston car accidents, so check on any passengers in the other car and the other driver as well.
We Fight for Fair Compensation after a Car Crash
If you've been injured in Texas car accident, you may be wondering if you have an automobile accident case. If so, you'll want to speak with a Houston auto accident lawyer. We can help you file a personal injury claim and fight for the fair compensation you deserve. Luckily, there are a number of Houston auto accident attorneys who can help you in this process within The Morgan Legal Group.
Your Houston auto accident attorney will be your advocate during negotiations with the insurance company. Most insurance companies offer you a settlement offer that's much lower than your auto accident damages. This happens because the insurance company is desperate to get you to sign a waiver releasing them from any additional funds for the car wreck. However, this is not the best option. By speaking with experienced auto accident attorneys, you'll have a better chance of securing the money you deserve after a car wreck.
After a Houston car accident, you may be required to pay for medical bills, and other expenses. A Houston car accident attorney can negotiate on your behalf and help you secure the maximum compensation you deserve. The compensation you receive may even include future care and medical bills costs. This means that if your car is ruined, you may have to pay thousands of dollars in repairs. Your attorney will negotiate with the insurance company to get you the maximum compensation for the car accident.
If you've been seriously injured, you may want to hire an attorney to represent you. Even the most minor motor vehicle accidents can cause a severe injury. In Houston, two or more one-ton steel boxes hit each other at high speeds. These car accidents occur every day, and an auto accident lawyer is your best chance of winning a case in this situation. If you've been hurt in a Texas car accident, you should not accept the first offer their own insurance company gives you. You deserve to be compensated for your pain, suffering, and medical bills for your medical treatment.
We Collect Evidence after a Car Accident
The negligent driver of the other vehicle may be angry or walk toward you. Try not to make eye contact and stay on the shoulder until police arrive. Do not move the cars until the permanent marking of the automobile accident scene is complete. Avoid making scratch marks on the auto accident scene as these do not belong to the police. The shift detective may also regulate the activities of the police at the motor vehicle collision scene.
A car wreck lawyer is essential in such cases. During these instances, it is vital to document the car accident scene, collect information from the other driver, and note any businesses that may have security cameras. In addition to this, the lawyer will uncover any evidence that reveals who is the negligent driver at fault in the car accident. Most people involved in Houston car wrecks apologize at the scene, and the negligent drivers will most likely deny responsibility to their own insurance company. It is therefore essential to retain a Houston car wrecks attorney to ensure that you receive the full compensation that you deserve from the motor vehicle collision.
When possible, take photos of the scene of the motor vehicle accident. Skid marks and debris could provide substantial evidence at a later date. If there were cameras, take pictures and write down where they are located. Skid marks and dangerous debris may be significant evidence in a car accident. Even if the video or photo quality is not good, video surveillance may contain important evidence. You can also ask the driver of the other vehicles for an eye witness statement.
We Represent Personal Injury Claims
Injuring another person in car crashes is a tragedy that should never happen. Unfortunately, many drivers fail to exercise reasonable care when passing a pedestrian or cyclist, causing a car accident that cause devastating injuries and even fatalities even with appropriate medical treatment. The wrongful death statute and survival statute help car accident victims and surviving family members seek compensation for a variety of damages caused by a car accident, including their medical bills.
While some injuries will arise right after an accident, others may emerge days or weeks later. As soon as you can, seek medical treatment from the hospital, and contact a law firm to ensure that you receive adequate compensation from negligent drivers. Even if the accident seems minor, the injuries you sustain could be life-altering. A car accident lawyer in Houston Texas can help you determine the full value of your injuries and pursue compensation for your loss. A qualified car wrecks attorney from a reputable car accident law firm will prepare a claim for medical bills and other personal injury damages. Auto accident attorneys can also help car crashes victims with health insurance claim and legal forms so you could afford health insurance deductibles for your medical treatment.
Get your Free Car Accident Report
Contact Morgan Legal Group
Address:
440 Louisiana St., Suite 910, Houston, TX 77002
Email: info@morganlegalgroup.com
Tel: 713-969-5026
Free Initial Case Review
Call/Text (713) 969-5026