What is a Pasadena Industrial Accident Attorney?
A Pasadena industrial accident attorney is a specialist focused on cases within Pasadena industrial accident settings. They handle many work-related accidents that lead to life-changing workplace injuries. Our team of industrial accident lawyers represent the victims or their families, fighting for their rights and the compensation they need to make it through. Financial help ensures that it covers all present and future costs while also considering any potential losses.
An industrial accident can lead to some of the most catastrophic injuries and damages. From defective equipment to chemical plant accidents, the victim and their family's lives will change because of it. It can leave you financially devastated, and you'll need to seek out compensation from those responsible. Having a skilled and experienced industrial accident lawyer improves your chances of success. You don't have to struggle with pain and suffering without any help. Here at Morgan Legal Group, we'll fight for your rights and the finances you deserve. Schedule a Free Consultation with us!
One of the issues many of our clients have is the fees associated. At Morgan Legal Group, we value attorney client relationship the most, so there are no upfront fees. You'll only receive the bill once there is a positive result leading to compensation on your end and you are welcome to a free case evaluation anytime.
Pursue Your Rights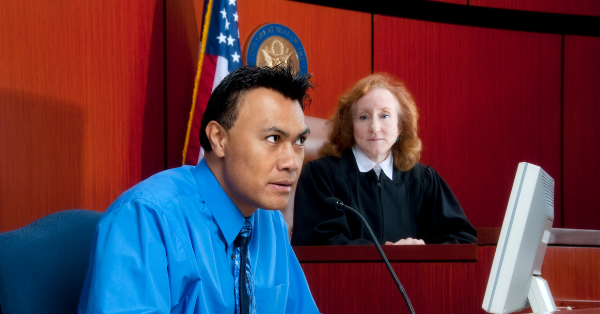 The industrial sector is one of the most vital parts of a state and country's economy. Even with this importance, there is a high risk serious injuries and accidents in Pasadena industrial setting. When they happen, you need to have the finances to protect you, your family, and your future. We work passionately to help injured workers by standing up to the companies that neglect their rightful compensation.
To that end, we've helped industrial workers in different fields and facilities. Some of the people we've helped worked in:
Factories
Paper mills
Construction sites
Warehouses
Rigs
Mines
Refineries
These industries often experience a lot of accidents because of the heavy machinery and sensitive items within. For example, oil and gas can involve catastrophic injuries in many ways. Employers have the responsibility to place necessary safety equipment approved by federal safety guidelines for their workforce. There is no excuse in such high-risk environments.
Not only do you get the financial help you need with our assistance, but you also prevent others from suffering the same fate. With our help, you can focus on recovering and being with your family. We'll work on the case for you and keep you posted on any progress. Our firm has faced all types of companies, and we know how to navigate these cases. Schedule a Free Consultation with us!
What About Workers Compensation?
Workers Compensation is a type of insurance that can pay for employee treatment and damages. While you will get some form of financial help to recover, industrial accidents deal with much more than the help they can extend. You could get paid only to find that it isn't enough to get to a stable life.
When it comes to repayment and indemnification, it's not only about the medical bills and lost wages. You'll also have to consider how the accident changes:
Your lifestyle and routines
Your mental well being
Family relationships
The ability to pursue employment
Long-term or lifetime treatments
The money offered to you right now can help you in the short term. Even then, having a Pasadena industrial accident attorney at your side can help you see the bigger picture. Discuss with an attorney every option available before taking them. You might end up in a deal that only prevents you from getting the money you need.
Even if you've reported a personal injury case against your employer as the party responsible, federal law protects you from losing benefits. Your employer cannot fire you if there is proof that they were at fault for the incident. It will also be a disadvantage if they try to retaliate. As a Pasadena industrial accident lawyer, we'll help protect the information you share and fight for your rights.
An injury lawyer from Morgan legal Group law firm can help bring sound legal advice to your industrial accident injuries cases. We've helped many residents of Pasadena Texas.
The Cause of Industrial Accidents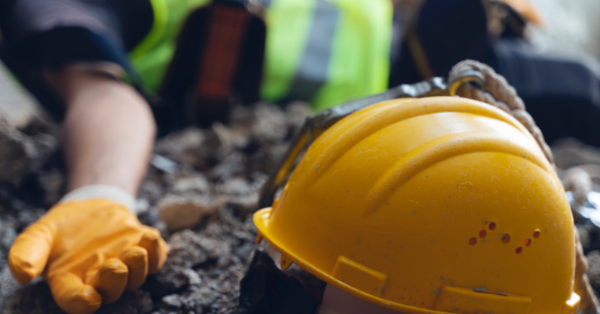 There are many ways one could suffer from sustained injuries in an industrial accident. Some can be noticeable, while others only appear after some exposure. Here are some of the most common reasons accidents happen in our previously handled cases:
Fires
Failed and/or dangerous equipment
Lack of safety equipment
Lack of safety signs, safety measures, and/or safety training
Falling objects
Safety violations
Plant accidents and/or plant explosion
On-site vehicle accidents
Compromised structures
And many more
In our experience, the negligence among many of these companies is primarily due to the fact that employers fail to maintain or replace their aging heavy equipment. These machines can work for years, but they risk workers lives when they break down. It can be one of the points that we focus on during the case, but every situation is different especially with complex cases.
Even if you didn't encounter any of the causes listed above, you should still consult with our lawyers. The industrial sector has many moving parts, and you may have unique circumstances compared to the rest. An injury lawyer can help ascertain if there's indemnification to get and the best legal options available.
The essential thing in the accident is to prove the negligence of another party. The liable party may have failed to provide the certain responsibilities or measures that led to your accident. In other cases, it could be the equipment or manufacturers' fault. Whatever the reason, your Pasadena personal injury lawyer will help you get to the bottom of your case and see that those responsible answer for their negligence.
Common Personal Injury in Industrial Accidents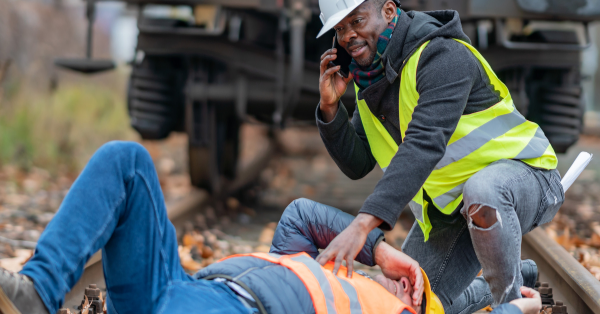 While they may vary depending on the company involved, some common ones include:
Shockwave injuries
Spinal cord and brain trauma
Exposure to toxic chemicals
Internal organ damage
Scarring and disfigurement
Numbing
Whatever your grievance is, it's in your best interest to seek out a skilled Pasadena industrial accident attorney. You don't have to argue and experience the pressure from insurance companies. We'll negotiate on your behalf, and you can focus on recovery. We'll be on your side, helping you get the finances you need for that damage and beyond.
How Do I Know I Have a Case?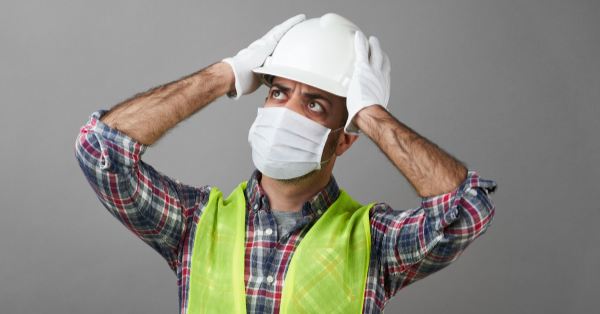 A personal injury case like an industrial accident must show that another party is responsible for the injury. It mainly stems from negligence or an intent to harm. If any of the two can be proven, then a victim has the right to seek out compensation. As your Pasadena industrial accident lawyer, we must show the severity of the damage, ascertain the damages, and prove that the other party was at fault.
Every case is unique, which is why we offer a free consultation. In it, we'll ascertain if there is a case we can pursue through an evaluation.
The compensation you get must be more than enough to cover all expenses. Many factors are part of its computation, and several factors require a more specialized approach. The most common ones you'll get can cover for:
Earnings losses (and future earning potential)
Medical care costs (past, present, and future)
Household expenses
Altered lifestyle and canceled plans
Compensation can also change depending on how negligence is defined. Comparative negligence means that your damages can be lower if there is proof that you were partially responsible. The other party may try to make accusations or prove that you have a hand in the accident to try and minimize what they payout.
Work With Morgan Legal Group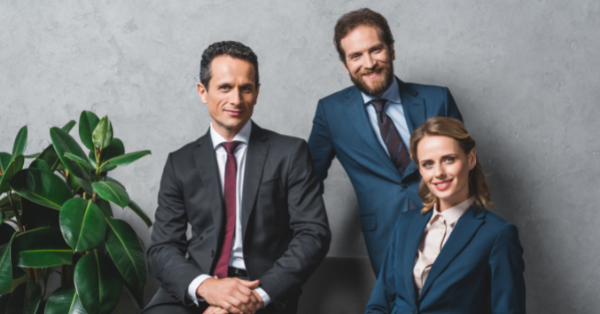 At Morgan Legal Group, our commitment is to get the best possible results for our clients. Our Pasadena industrial accident lawyer takes on personal injury as a part of our passion for helping others. We'll fight diligently through the legal process and make sure victimized workers get the money they need.
If you need help with your industrial accident case, don't hesitate to call us. One of our lawyers will get in touch with you to get the legal advice you need.
[Schedule a Free Consultation]
Industrial Accident In Pasadena Texas
Employees working in industrial buildings are likely to receive worker's compensation when accidents happen. Pasadena personal injury can occur at any time, and it can be caused by negligence from a fellow employee or, most times, negligence from the management. In a case where an industrial accident is caused by negligence, the injured employee should be compensated.
Most industrial accidents are fatal and can lead to permanent injuries or, worst, death. Most times, the cases get more severe when the patient is not properly treated due to lack of money. An industrial accident attorney will help ensure that the company properly compensates you in time before the situation gets out of hand. 
Compensation Coverage
Being covered by insurance is good and necessary, but insurance may sometimes not be enough to cover the full damage. A certified refinery accident lawyer and (attorney) can ensure that you are given the appropriate indemnification.
Industrial accidents tend to be fatal in most cases and require a high cost of treatment. Accidents like; chemical hazards, deep cuts, amputation, and many more severe injuries. If these injuries do not get treated on time or appropriately, they can lead to more severe damages like blindness and, worse, death.
Not all industrial accidents are physical; some are internal, for those working in chemical industries. Constant inhalation of some hazardous chemicals can lead to some chronic diseases. A refinery accident attorney can assist you in such cases to get the appropriate repayment for your health and medical bills.
An industrial injury attorney can get injured victims compensated for full hospital and medical expenses for your injury, scarring/disfigurement, pain, and punitive damages (damages caused through negligence from the company or through an intentional act). You need to know your right as an individual and know when to involve an industrial accident attorney. No one is above the law; the size of the workers' compensation claim shouldn't bother or intimidate you, justice will still be served.
Exclusive Industrial Accident Verdict
The Morgan Legal Group is a professional and certified personal injury firm that can assist our new client in getting compensated for any personal injury. We will fight for rights and help you get a favorable outcome as we handle your industrial accident lawsuit.  Here at The Morgan Legal Group, we provide our clients with quality personal injury legal services throughout Pasadena Texas. We ensure that we pass on all important information to our clients and carry them along throughout the case.
It is never too late to hire an industrial or refinery injury attorney if you have suffered a workplace injury; we can help you get full compensation for injured victims. Book your free consultation now