Over 450,000 people suffer burn injuries in the United States every year. Sadly, 3500 patients will suffer fatal burns and accidents this year, and a civilian fire death will occur every two hours.
These statistics are staggering and sobering. They remind us at Morgan Legal Group why we want to advocate for those accident victim who have been wrongly injured or disfigured as a result of Houston burn injuries. We aim to be the best Houston burn injury lawyer group so we can help ease our clients' recovery and distress.
When you have suffered a burn injury, it can feel like there is no hope. When your injury occurs due to negligence by another, the pain of the experience can be indescribable.
Fortunately, there is a way to pursue justice.
In this article, we will walk you through everything you need to know about how to hire the best Houston burn injury attorneys.
The Medical Reality of Burn Trauma
Burn injuries can be some of the most difficult and painful traumatic injuries to experience and treat.
Burn injuries occur after contact with heat or toxic substances that leave tissue damage in their wake. There are different types of burn injuries including first-degree burns, second-degree burns, and third-degree burns.
First-degree burn
First-degree burns are superficial burns that are typically mild in comparison to the other types. They will often cause pain or reddening of the skin.
However, most first-degree burns will heal completely.
Second degree burn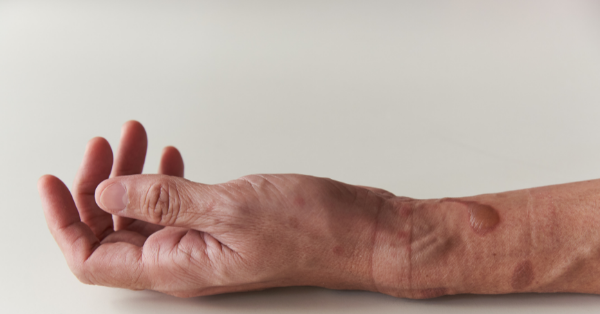 Second-degree burns or partial-thickness burns are slightly worse in severity. They penetrate past the outer layer of the skin and can lead to significant pain and disability.
Third-degree burn
Full-thickness burns or third-degree burns cause damage that invades through the dermis into the deeper structures. Oftentimes, third-degree burns may be numb due to nerve damage.
Severe Burn Injuries
There are also fourth-degree burns that go even deeper and affect the muscles and bones. Effective treatment of severe burns requires an interdisciplinary approach that involves physicians in different specialties, including emergency physicians and plastic surgeons. Knowledge of basic principles of burn care is essential for proper care of these patients. In this article, we will review the basic of burn trauma, its treatment, and how early scar care may affect the recovery of the patient. Aside from these basic principles, we will also discuss a few common burn complications.
In addition to the pain associated with a serious burn injury, patients also frequently suffer from mental health issues during the acute phase of recovery. In some studies, burn patients experience post-traumatic stress disorder, or PTSD, even years after their initial injury. Among 90 burn patients, 10% reported major depression, 7% suffered from anxiety, and 7% experienced PTSD. In addition to psychological problems, patients also often suffer from chronic pain that can interfere with daily activities.
The medical treatment of severe burn injuries must begin immediately. Patients are often transferred to specialized intensive care units for wound care and ergotherapy. They often require special bathrooms to avoid contamination. Rehabilitation therapy starts the day after a burn to reduce the risk of infection. Early breathing training is necessary to ensure that the patient can breathe deeply and avoid pulmonary compartment syndrome. Patients who have sustained deep dermal burns can undergo fasciotomy to repair the muscle fascia.
Medical treatment of smoke inhalation is important for the patient's survival. Although it may not be immediately visible, smoke inhalation contributes to 60 to 80% of fatal burns. This injury manifests itself in a number of symptoms within two to 48 hours of the fire. The signs of smoke inhalation include respiratory distress, soot around the face, and edema of the upper airways.
While there are many potential causes of cancer, the most important one is an insufficient understanding of the mechanisms that control the immune response. The immune response of a person is gender-specific. For example, if a patient has burns on her back, she will likely experience more of these types of cancer than a man with the same injury. In general, the immune system of a woman is more vulnerable to sex hormones than a man, which affects the risk of developing certain types of cancer.
Burns can be caused by heat or fire, as well as radiation, friction, electricity, or noxious chemicals.
Chemical Burns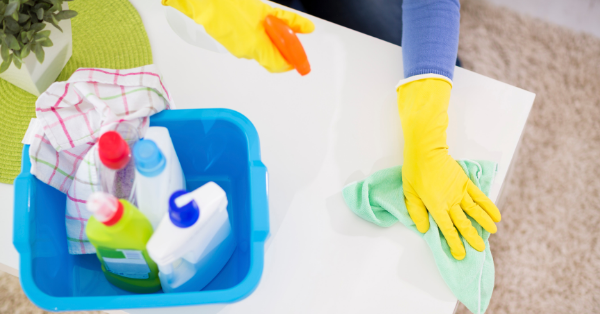 If you or a loved one has been harmed by a chemical product, you may be entitled to compensation from the responsible party. Chemical burn injury lawyers will advise you on your legal options and how to go about pursuing your claim. You may be entitled to monetary compensation through a workers' compensation claim or a lawsuit. Burn injury lawyers can help you navigate the legal process and protect your legal rights.
When working with chemicals, chemical burns can cause damage to your respiratory system. Exposure to strong cleaners can damage the lining of your airway, causing the tissue to clump together and collapse. Exposure to chemical compounds can also cause swollen, red, and painful tissue in the affected area. Deeper chemical burns can cause chemical absorption into vital organs, causing secondary injuries. The best way to protect yourself is to use a fire blanket or another object to smother your skin and protect it.
Some chemical accidents are so bad that they cause permanent damage to internal organs. Permanent damage to these organs can make it impossible to live a normal life. Some chemical accidents may even cause permanent disability. A chemical burn injury lawyer will investigate the burn accident and decide whether you should pursue compensation. You may even be eligible for a lifetime income, which can be invaluable in the event of a lawsuit. This type of claim requires extensive follow-up care and pain management. If your employer is at fault, you can file a claim for compensation to cover lost wages and bills as well as funeral expenses.
If a chemical burn causes death, you may be entitled to a wrongful death lawsuit. In such burn injury cases, you should be able to get compensation from the responsible party, but you may need personal injury lawyers to negotiate a settlement. Even if you were not injured, you may not need additional medical attention and may have returned to work. If you have not yet returned to work, your case may not qualify for a wrongful death lawsuit.
Electrical Burns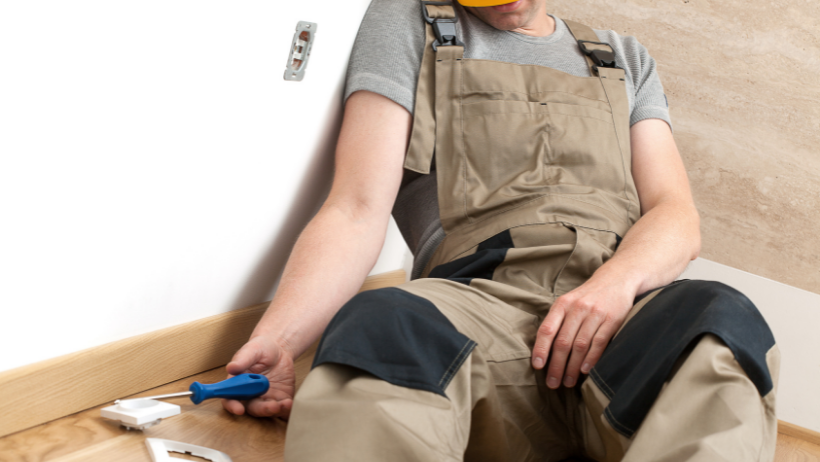 There are several types and levels of electrical burns. The prognosis for victims of these serious injuries varies widely, and the recovery time may take weeks, months, or even years. Electrical burns can leave victims with a permanent disability or even death. Many cases of electrical burns occur in industrial settings, such as construction sites. The investigation conducted by an electrical burn injury lawyer may reveal that a dangerous condition was present that was unprotected.
Electrical burns can occur almost anywhere that electricity is present. Those working on power lines or attempting repairs are particularly susceptible to these serious burns. Lightning also poses a threat. Electrical burns are classified numerically, and the severity of the injury depends on where it occurred. Burns can range from minor to severe. Treatment for a burn injury can vary in intensity, from basic care to surgical treatment. The length of time burn injury victims must recover depends on the type and severity of their injuries.
Electrical burns occur when a victim comes into contact with a live electrical current. The current can cause significant damage and can even lead to organ failure and heart attack. In some extreme injury cases, electrical burns can lead to death. Fortunately, attorneys can help victims obtain compensation for the loss of their income and quality of life. If you have been burned, you should speak with an electrical burn injury lawyer today. Your lawyer can help you determine the best course of action for your case. The sooner you contact an attorney about your burn injury, the easier it will be to prove that it was a result of the other party's negligence.
In addition to requiring medical treatment, victims of burns can be awarded compensation for any long-term pain and suffering they suffer. In addition to medical care, burn victims are also entitled to compensation for lost wages and emotional and psychological damages. In addition to providing pain and suffering, burn injury attorneys can also help you get the compensation you need to make a full recovery from your injuries. This means you can pay your lawyer for your medical expenses and get the compensation you need to cover the rest of your life.
Inhalation Injury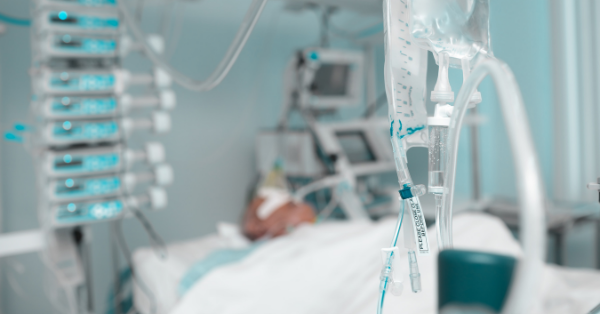 Inhalation injuries are very serious and can cause long-term complications. The damage caused to the lungs and respiratory system by inhaling a substance is irreversible, and some victims suffer permanent problems. Personal injury attorneys can discuss the details of your burn injury case with a firm that specializes in this type of case. Read on to learn more about the process involved. Our attorneys are experienced in this field and can help you seek maximum compensation.
When You Suffer a Burn Injury on the Job
Unfortunately, we see many burn victims who have suffered trauma from burns receive while on the job. Commonly, oil rig explosions can leave workers as victims of burns. There are also catastrophic events that can occur in other industries that leave patients scarred.
A burn injury lawyer can help you determine responsibility for the action. If one or more other parties were responsible for actions that led to your injury, we can help you seek justice.
Burn injury lawyers will help you to be compensated for your injuries to simplify your process of moving forward past this difficult event. This can significantly ease the financial stress of the experience and allow you to focus on getting better.
When You Should Hire a Burn Injury Lawyer Right Away
Many of our clients aren't sure if seeking help from a burn injury lawyer is the right course of action. We are always happy to discuss your situation, but here are some important signs that getting legal services may be the right choice.
Medical Severity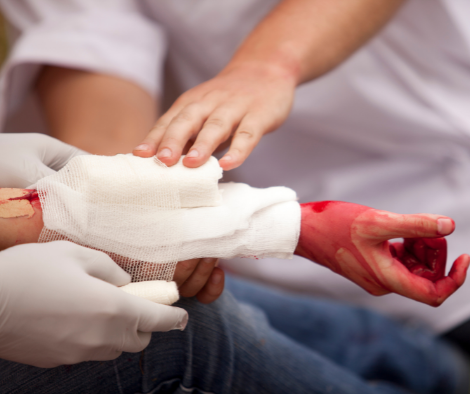 Oftentimes, the most severe third and fourth-degree burns occur as a result of an accident at work. Oil refinery explosions are some of the most common offenders for causing these disastrous injuries.
If your burn injury is very serious and has caused you to miss work for weeks two months at a time, some level of permanent disability may likely be involved. This is a very good reason to seek out the assistance of a burn injury lawyer.
Any time that you have received an injury that significantly affects your quality of life over the long term, you should seek compensation where available.
The goal is that your settlement will allow you to be supported as well as your family while going through recovery together. Many settlements in severe situations should be on par with the types of changes you will have to make in your life.
This also includes the possibility that you may not be able to work again and account for future salary loss.
High Medical Bills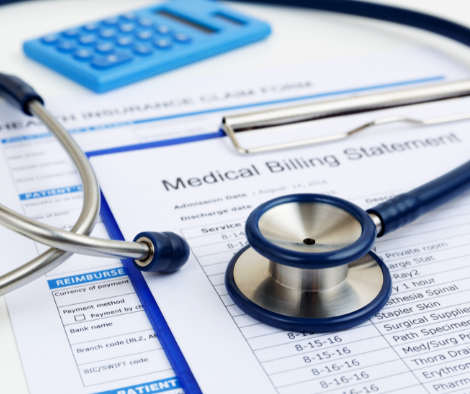 If you feel that your medical bills are coming in at a rate at which you can't pay them, seek help. You may be entitled to significant financial compensation that can ease the stresses on your finances. Enlisting the help of an attorney can lead to a settlement that may pay these bills in full and take them off your plate.
Unclear Liability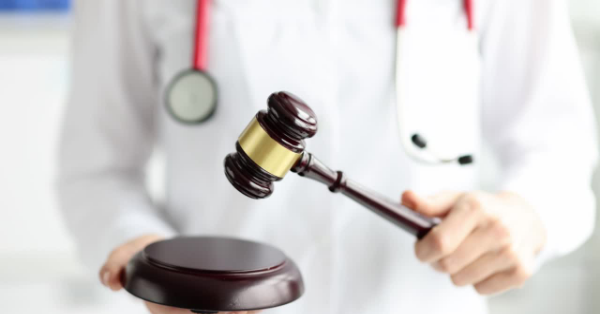 If there is discussion or back and forth about who was responsible for an accident, it is important to have legal representation. You want to be sure that no injustice is occurring in covering up responsibility for an accident.
Many employers will take measures to protect themselves in the wake of a disaster, and you need to have expert legal services to ensure that justice is served.
Professional attorneys can conduct a thorough investigation into your case to find out what truly happened and how to make sure the responsible parties are held accountable. If your employer is at fault, burn injury lawyers will work to get you the payout that you deserve.
Unfair Settlement
You may have received a settlement provided by the insurance provider of your employer. However, they may have given you insufficient compensation to cover your medical expenses.
If you are still struggling to make ends meet with your medical bills even after receiving a settlement, please contact a burn injury lawyer. They will evaluate your situation, and ensure that the settlement you receive is fair and commensurate with your injuries.
The Best Reasons to Get a Houston Burn Injury Lawyer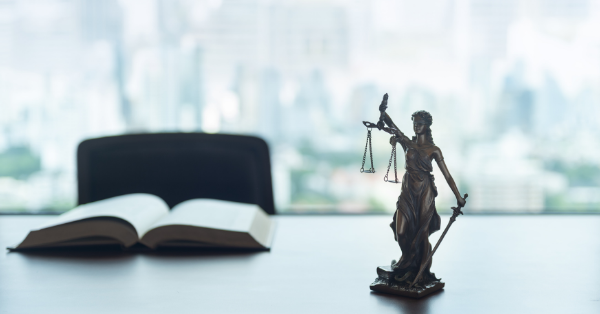 In Houston, there is a higher than usual rate of burn injuries on the job due to the increased presence of the energy industry.
Here are the best reasons to seek out professional legal services in the wake of a burn accident in the Houston area:
Long Rehabilitation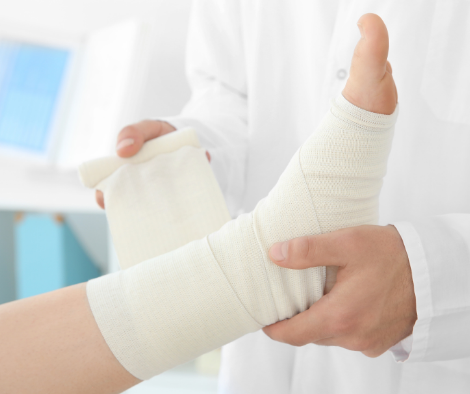 Unfortunately, coming back from a burn injury is not a simple process that occurs overnight.
There is a long road to recovery in many circumstances, and you need to have professional legal assistance to reduce external stress that can affect your recovery. You want to be able to recuperate with peace of mind and focus on yourself and your injuries.
In most circumstances, you may need to hire rehabilitation or physical therapy services to help you improve your range of motion and restore functionality.
Expert Negotiation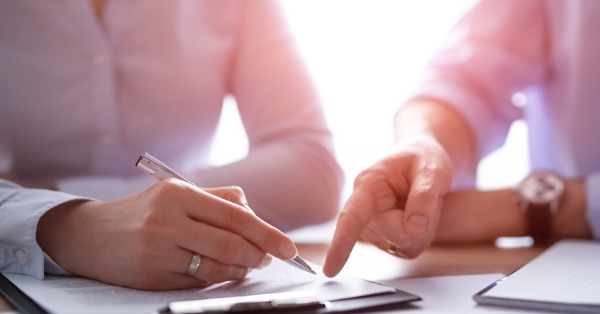 Your burn injury attorney should be an expert in negotiation tactics.
They know exactly how to seek out and present evidence in a way that convinces judges and juries. This will help to maximize your payout and lead to an improved experience during recovery.
Experienced burn injury lawyers will know the true value of your case and be able to reference material that causes you to receive the payment you deserve.
Preventing Missed Income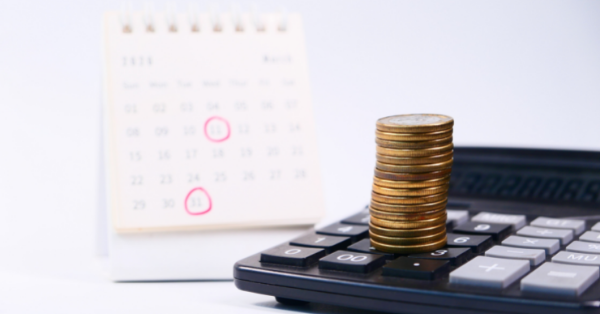 Even if you can afford your rehabilitation treatment, you are still off of the job and not receiving payment in most circumstances.
You may also have a permanent disability that prevents years of work in the future. You need to hire a burn injury attorney that will ensure you receive adequate compensation for these years of work loss.
Expediting Your Claim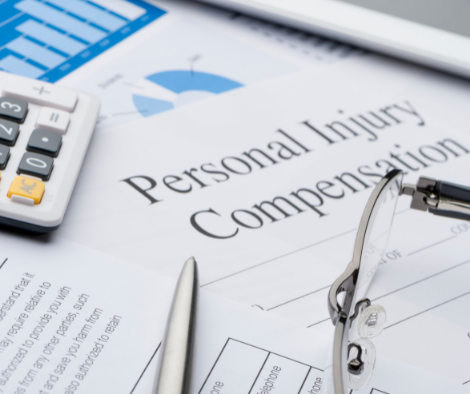 Unfortunately, some personal burn injury cases in court can last for months to years. When you need to pay for your bills upfront and are entitled to compensation, this delay is unacceptable.
Hiring a burn injury attorney puts someone on your case full-time to expedite this process and get you your payment as fast as possible. They have experience in dealing with insurance companies on your behalf and can negotiate with the defendant's lawyers or employer.
This is the fastest way to receive your payout so that you can focus on your recovery and spend less time wondering if help is on the way.
Third-Party Objectivity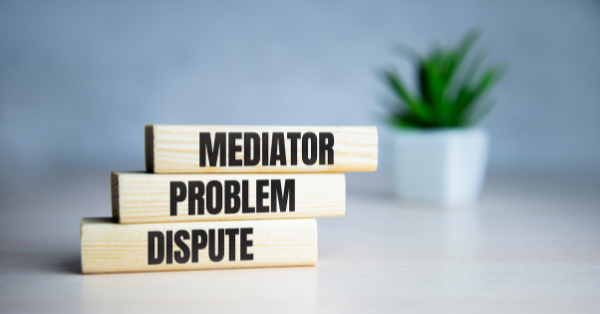 It is important to maintain objectivity in any legal proceeding. Unfortunately, burns can be a traumatizing and emotionally charged event. This can make it difficult for you to keep your cool throughout a legal trial.
When providing statements to law enforcement or lawyers or insurance companies, having a burn injury lawyer to represent you allows for true objectivity. This will allow you to put forward your strongest case.
Burn Injury Attorneys at Morgan Legal Group
Burn injuries can be some of the most devastating and traumatic events victims will experience in their life. The significant financial and psychological burdens in the wake of this event benefit from getting outside help.
If you are looking for the best Houston burn injury lawyers, look no further.
At Morgan Legal Group, we are the local leaders in burn injury lawsuits. Our injury lawyers work compassionately with clients to seek justice and the compensation they deserve. If you have been a victim of a burn injury accident at your workplace, please feel free to reach out to us to see if legal action could lead to a settlement that helps you recover.
Personal Injury Lawyers Can Help You Pursue Compensation For Your Burn Injury Cases
A burn injury can cause significant damage to a person's finances and overall lifestyle. Often resulting in permanent disability, a serious burn injury can take a significant financial and emotional toll. It is important for burn victims to choose a burn injury lawyer with a reputation for excellence and credibility. At Morgan Legal Group, we have been providing clients with unmatched legal services for decades. We work hard to team up with our clients to pursue the best possible compensation for their burn injuries.