Traumatic Brain Injury Attorney
Houston Brain Injury Attorney
Have you or someone you love recently suffered from severe traumatic brain injuries? Was the injury a result of the negligence of another person or entity? Have you considered hiring brain injury lawyers to seek compensation, but you aren't sure if that is something you could afford?
You may have been in an accident involving a traumatic brain injury, and are concerned that you may not have received adequate compensation. Even a mild brain injury may not be a simple settlement to obtain, but experienced traumatic brain injury lawyers will know how to fight for you and present the best case possible. After all, your skills and abilities may have changed, and you might be worried about lost wages and medical expenses. Traumatic brain injury lawyers can help you collect the compensation you need to continue your life.
Most reputable traumatic brain injury lawyer in Houston offers their services based on a contingency fee because they know how traumatic and time-consuming these cases are. Instead of focusing on the monetary aspect of your case, they would much rather help walk brain injury victims through the case and collect their payment when it is all said and done.
If you or someone you know and love needs help building a case for a traumatic brain injury, we made this article just for you. This brief guide will cover everything a brain injury victim needs to know about hiring skilled brain injury lawyers in Houston and who you can reach out to for more information. Schedule your free consultation now!
Types of Head Injuries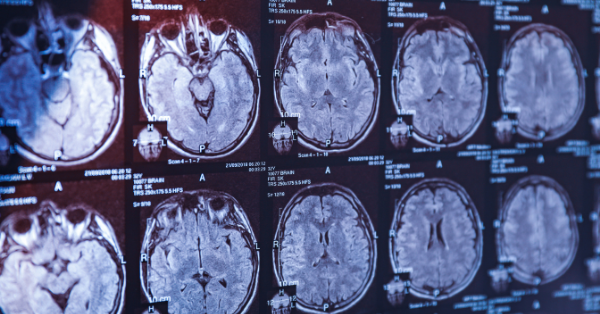 There are two types of head injuries: closed and open. With closed head injuries, there is the risk that you could suffer from brain swelling or blood clots inside the brain. Open head injuries happen when there is a skull fracture. These injuries usually occur due to a fall or car accident where an object comes into contact with the head.
Warning Signs of a Severe Brain Injury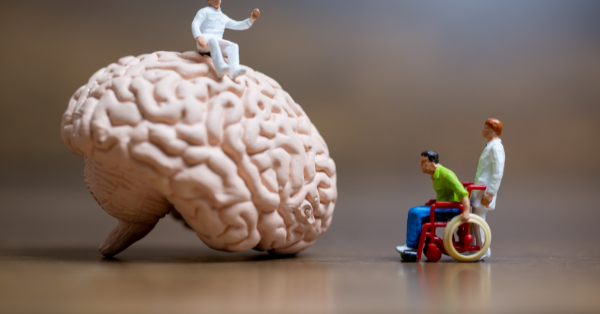 Soon after an accident, it may be hard for you to determine if you suffered from a brain injury, especially if there is no obvious indication of bleeding or swelling. There are a few key signs of serious brain injuries that you can watch out for after the incident.
Common warning signs of a brain injury:
Severe headaches
Blurred vision
Unusual sluggishness or tiredness
Confusion and memory loss
Difficulty concentrating
Dizziness
Nausea
Vomiting
Weakness on one side of the body
If you notice any of these symptoms after a brain injury occurs, you need to seek medical care immediately. It is possible to feel fine after the incident, and these symptoms such as memory loss may not show up immediately. Even if these symptoms don't show up or aren't as intense, you may want to get at least checked out by a doctor.
Common Brain injuries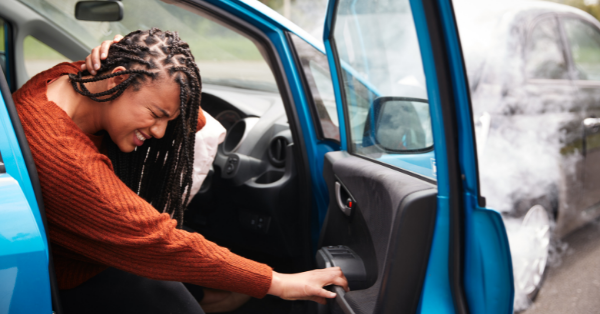 One of the most common brain injuries is bruising of the brain tissue. This is commonly seen in sport-related accidents, car accidents, and falls. The force involved in these events can cause the brain to move forward and backward aggressively, causing bruising and bleeding.
Another common brain injury is tearing. This can also be caused by the force of a car accident or other collisions such as construction accidents. Tearing in your brain causes damage to the nervous system. Depending on where the tear is, there is also a chance that it could impair certain bodily functions.
Your body's natural healing process includes swelling, which is fine for several parts of your body, but not your brain. There is only so much space that your brain can expand. If it continues to swell, it will result in intracranial pressure, leading to death or severe cognitive function and brain damage.
Medical Evaluations and Compensation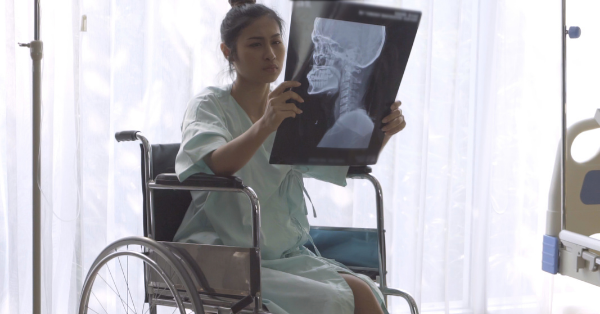 Victims of brain injuries almost always need additional financial assistance to treat their brain damage. They also may depend on this money to continue with their lives. A medical evaluation of you or your loved one's condition can considerably impact the level of maximum compensation a person can receive.
Medical evaluations can highlight:
The victim's ability to work
The right to receive different kinds of compensation
Their right to protection against discrimination
If independent living is possible
What type of medical care and physical therapy is needed
This evaluation should include the changes the victim will have to undergo as they receive treatment and transition back to their community. Depending on the severity of the injury, a person may need rehabilitation in addition to coordinated care.
The costs of treating a TBI vary depending on the extent of damage, but a general range is six hundred thousand to one million dollars per year. It's possible that even a mild injury can result in a long-term disability, limiting your ability to work. That's why it's important to hire a traumatic brain injury lawyer with extensive experience, which makes The Morgan Legal Group a strong asset to your case.
Traumatic Brain Injury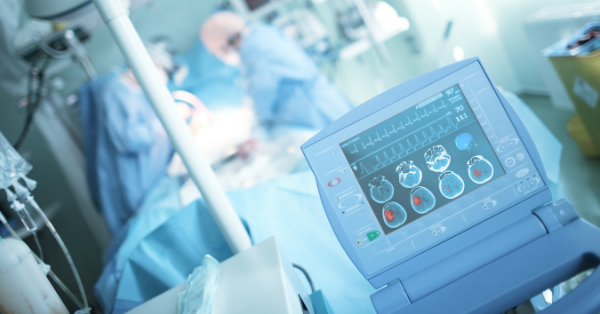 The brain is one of the most important and very delicate parts of the body. When it comes to brain injuries, there is no easy way out.
A traumatic brain injury requires immediate attention because the longer it goes unattended, the more complicated it gets. If you or a family member have a brain injury due to the negligence of another party, you need to hire a traumatic brain injury lawyer.
Brain surgery or even therapy is not easy to come by at all, and they are often very expensive. You shouldn't shoulder the medical expenses yourself when the accident was the fault of another party, and if you are not too financially stable. The best way to go about the situation is by personal injury attorneys to help you get financial compensation from the other party to help ease the payment burden.
Causes of Traumatic Brain Injury
There are different causes of traumatic brain injuries. It can be caused by a minor head bump or a severe accident.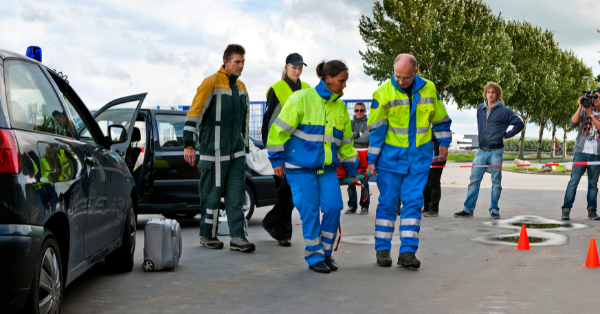 Some of the causes of traumatic brain injuries are:
Unintentional blunt trauma
Motor vehicle accidents: this may even lead to loss of life, depending on how fatal the motor vehicle accidents were.
Slip and fall: this may sound minimal, but injuries sustained from slips and falls can be really dangerous.
Physical assault
Medical malpractice: carelessness or negligence from the doctor/nurses or the management as a whole.
At Morgan Legal Group, we have the capacity and ability to handle any of the above causes of traumatic brain injury in Houston, TX.
Types of Traumatic Brain Injuries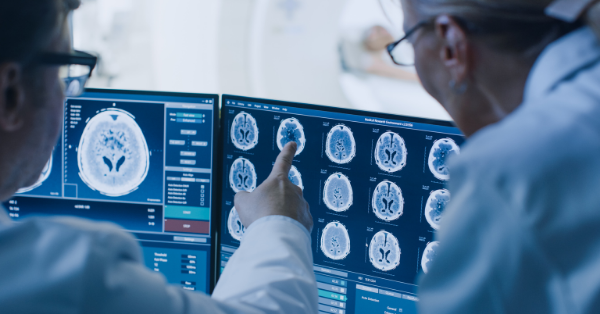 There are different types of brain injuries, and all of them require intensive care and medical treatment.
Blast Injury
It is a brain injury that is caused by an explosion. This is commonly caused by flammable gas or chemicals in industries.
Penetrating Head Injury
This is a really serious injury that can easily lead to loss of life or a badly damaged brain. Penetrating injuries can be skull fractures. This can be caused by serious slip and fall accidents or a hit on the head by a heavy object.
Internal Head Injury
In this case, the skull remains intact, while there is a serious case of brain injury internally, and this can easily result in a severe concussion, disturbed blood pressure, brain bleeding, etc. Internal head injury is the most serious of all brain injuries based on a lack of certainty of the case.
Pursuing a Lawsuit for Houston Traumatic Brain Injuries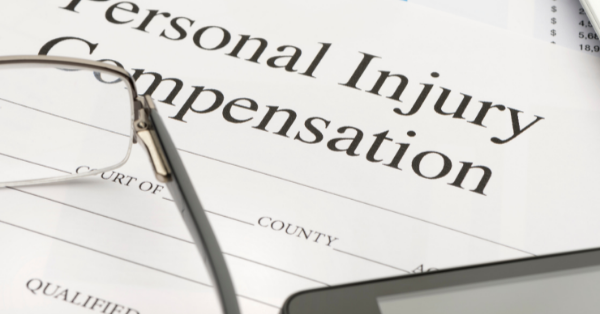 There are many reasons why you should seek legal representation after sustaining a traumatic brain injury. For example, many brain injury victims deserve to receive compensation for another person's negligence. If you decide to go through with the lawsuit, your personal injury lawyers in Houston can proceed under product or negligence theories of liability.
Negligence Theories
Under the negligence theory of liability, your personal injury attorneys will build a head injury case to prove that someone owed you a duty of reasonable care; they failed to fulfill that duty. Because they failed, you experienced a severe injury in the process.
For example, as a driver, you have the legal duty to exercise reasonable care. You must drive sober, pay attention to the road, and drive cautiously for other drivers.
If someone drives drunk and hits your vehicle, causing you to have a traumatic brain injury, the other driver failed to fulfill their legal duty. Because they failed their legal obligation to exercise reasonable care.
Product liability
Product liability works the same as the negligence theory of liability. You may have a product liability case if you were to buy a ladder that passed quality inspection, but it broke when you were using it, causing you a severe brain injury. If your lawyer discovers that the manufacturer was at fault for passing through defective ladders, you could sue them for your damages.
Factors to Consider When Hiring a Traumatic Brain Injury Lawyer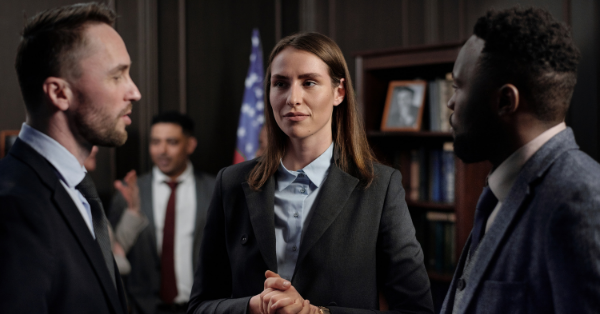 When choosing a law firm to represent your best interests, you will want to make sure that you partner with a brain injury lawyer who has experience handling traumatic brain injury cases. It is important to note that lawyers in a law firm all have their own specialties, just like doctors. Some specialize in traumatic brain injury, while others practice family or business law.
Traumatic brain injury cases are complex, and they require an attorney to know what types of compensation to ask for and how to best build a case that will win you what you deserve. Successfully investigating and representing a serious brain injury case requires a high level of knowledge and expertise. So partnering with a Houston brain injury lawyer from a local law firm who understands how to best handle your case can make a significant difference. Schedule your free consultation now!
What Resources Are Devoted to Your Case?
Even for the most experienced personal injury attorney, a traumatic brain injury case can pose to be a complex challenge. When choosing the right attorney and law firm to handle your case, make sure that you work with a legal team who has an extensive network of resources that they can use for your case.
To build the best care possible, your personal injury attorney will need to investigate and assemble the proper evidence to prove that the party's negligence caused your personal injury. This might require testimonies or opinions from specialists or other expert witnesses.
What Is the Attorney's Track Record?
Even if an attorney has experience handling claims similar to your case, it does not mean that they are successful. When searching for the right attorney, make sure to ask them about their previous track record with personal injury cases like yours.
What were the Previous Settlement Amounts? What Damages were Awarded?
Although most Houston brain injury lawyers settle a brain injury claim without going to trial, negotiating a settlement is not always promised, especially with insurance companies. If your attorney cannot settle with the insurance company, they may have to file a brain injury lawsuit and take the case to trial.
Make sure that you work with an attorney who has experience litigating traumatic brain injury cases successfully. Hopefully, your lawyer won't have to go to trial, but if they do, you want to make sure that you work with someone who has a track record of winning cases that go to trial.
What Level of Service Will Your Attorney Provide?
Severe brain injuries can leave victims with long-lasting physical and neurological deficits. Because of these long-lasting injuries, the claim's value can be much higher than other types of personal injury lawsuits.
When looking for the right lawyer, you will want to find one that can provide you with specialized attention and service. Ensure that the law firm can craft its strategies based on the details of your case. If they use a "one-size-fits-all" approach, turn the other way and look for someone else.
Don't hesitate to ask the attorney who will be handling your case. You want to be sure that your case won't be handed off to a junior attorney who does not have experience handling cases as complex as yours.
So that you are on the same page as your attorney, ask them how often they will keep you updated about the claim. Your attorney should provide you with a good contact phone number or email to use if you have any questions about your case.
When seeking out a Texas brain injury lawyer, please pay attention to how comfortable they make you feel. You should never feel intimidated by your attorney, or you shouldn't feel afraid to ask them questions. Your attorney is there to guide you through this process, not take over the entire claim and not listen to your needs.
Advantages of Hiring a Houston Traumatic Brain Injury Attorney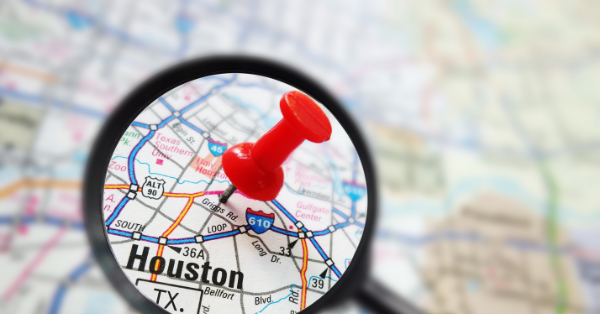 One of the most significant advantages of working with an experienced and knowledgeable brain injury lawyer is that they know how to fight for the best possible compensation and medical support. Brain injury accidents can cause you to need lifelong care, which can cost a lot of money, and it can change a lot of ways of doing regular tasks.
An experienced Houston personal injury lawyer with free case evaluation will ensure that your compensation award includes all of your current healthcare costs and any future medical bills for traumatic brain injury treatment.
They Offer Objectivity
Accidents that lead to traumatic brain injuries are stressful and exhausting. You're probably mad at the other person for doing this to you, and you want them to pay you and get this over with.
How could you navigate the personal injury claims process when you are upset like this? How can you be sure that you will make the right decision for yourself and your needs?
Third-party companies prey on your emotions and know that you want to close out the case and move on with your life. To make you feel better, they will say that they understand what you are going through and want to make you a fair offer.
Because you most likely have never been through the claims process involving a traumatic brain injury, you may not know what a fair offer even looks like. Instead, you can hand this case over to an experienced attorney to take care of on your behalf while you heal.
Excellent Negotiators
Traumatic brain attorneys who have experience with cases like yours know exactly what to look for and ask for. They know how to tailor the case based on your needs and the tactics these third-party companies like to deploy.
Traumatic brain attorneys also know how to sway a jury to go in your favor if your case needs to go to trial. Can you honestly say you know how to negotiate what is right for you? Again, because you are hurting and want to get the case over with to focus on healing yourself, you may not be able to negotiate the right offer for you and your needs.
Get the Compensation You Deserve
Traumatic brain injuries can significantly change the lives of the victim and the ones who care for them after the accident. These types of cases are complex to manage and navigate, and it takes an experienced Houston brain injury lawyer to build the strongest case possible for you.
Contact us now if you are looking for experienced personal injury attorneys to walk you through the legal process and fight for the compensation you deserve. We offer free, no-obligation case evaluations, and we are here to answer any questions or concerns you have about the lawsuit process.
Schedule your free consultation today!
Houston Traumatic Brain Injury Lawyers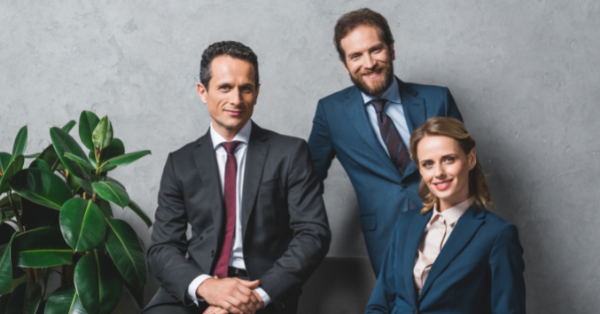 The traumatic brain injury lawyers at Morgan Legal Group can assist you in getting the appropriate compensation for your traumatic brain injury case. We have been in the business of restoring hopes for a long time.
Traumatic brain injury resulting from medical malpractice is usually difficult to unravel when investigating a claim, but no case is too complex for us. We can handle any kind of case, from injuries caused by physical violence to workplace accidents.
We are experienced in rendering quality legal services to personal injury victims in Houston. The right lawyer can help you determine how much you deserve. Brain injury cases can be complicated and can last for years if the case proceeds to trial. A brain injury lawyer can coordinate with medical experts and investigators to gather evidence to support your claim. Afterward, your attorney will negotiate on your behalf to receive the highest possible payout. The attorney can also help you negotiate settlements. Even though jury trials are uncertain, brain injury cases require a legal professional with extensive experience.
Schedule your free case consultation with us today!
The Morgan Legal Group
Address:
440 Louisiana St., Suite 910, Houston, TX 77002
Email: info@morganlegalgroup.com
Tel: 713-969-5026
Free Initial Case Review
Call/Text (713) 969-5026